Analysis in hair transplantation: Having an analysis in hair transplantation is very important for the later stages of the treatment. Therefore, hair loss and the resulting thinning or baldness have become the scourge of many individuals today, regardless of gender. It is seen that even young bodies can't stand the pace of life and say goodbye to their hair. To prevent this, many techniques have been developed using 21st century technology. However, the most healthy and robust of these techniques is hair transplantation. Thanks to hair transplantation, you can have your old hair and return to your old days. Even if it is small, hair transplantation requires an experienced doctor as in every surgical intervention.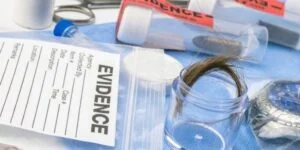 If you do not have an analysis in hair transplantation, hair transplantation starts from the examination chair and turns into torture until the end of the treatment. In a matter of such importance, examination and analysis are very important. Because these two elements determine the method and time interval of the treatment with sharp lines. Incorrect collection or evaluation of these data will certainly result in disaster. Therefore, if you want to have a hair transplant, you should consult experienced physicians.
Having an analysis in hair transplantation is the backbone of the treatment!
First, let's explain the importance of examination and analysis in the functioning of the treatment. Hair transplantation is a surgical intervention and is a serious operation performed using anesthesia. And different materials and methods are used in hair transplantation of each individual. Because each individual's response to treatment is different. Analysis in hair transplantation makes the job of physicians much easier at this point. Hair analysis is performed before hair transplantation in registered institutions. The reason for this is to recognize the hair and texture of the individual.
As a result of the evaluation of these analysis data, the main arteries of the treatment are revealed. This is the reason why hair transplantation has individual differences. The amount of hair transplantation for each individual is different and there are cases where the places where the roots will be placed may be different.
Before and after such a thoroughly researched treatment, there will be examinations to monitor the patient's condition. They also aim to observe how permanent and healthy the procedures are. Whatever the reason, hair loss can be a solution to this problem. However, we strongly remind you that hair transplantation does not prevent shedding. It only detects the missing area and gives it a fuller look. We tried to give information about the analysis processes in hair transplantation.
You can read our next blog post to get information about FUE hair transplant procedures.
This article was created with the contributions of GetLasik.